MUST BE MECHANIC
Our passion for watches inspired us to design something new, not just another stale copy of something that has already been done before. We grew tired of seeing the same designs just with different labels and decided to bring you something fresh. Our goal was to conceive a watch that attracts attention in a subtle way and also intrigues with its materials, quality, craftsmanship and works without any kind of electric power supply.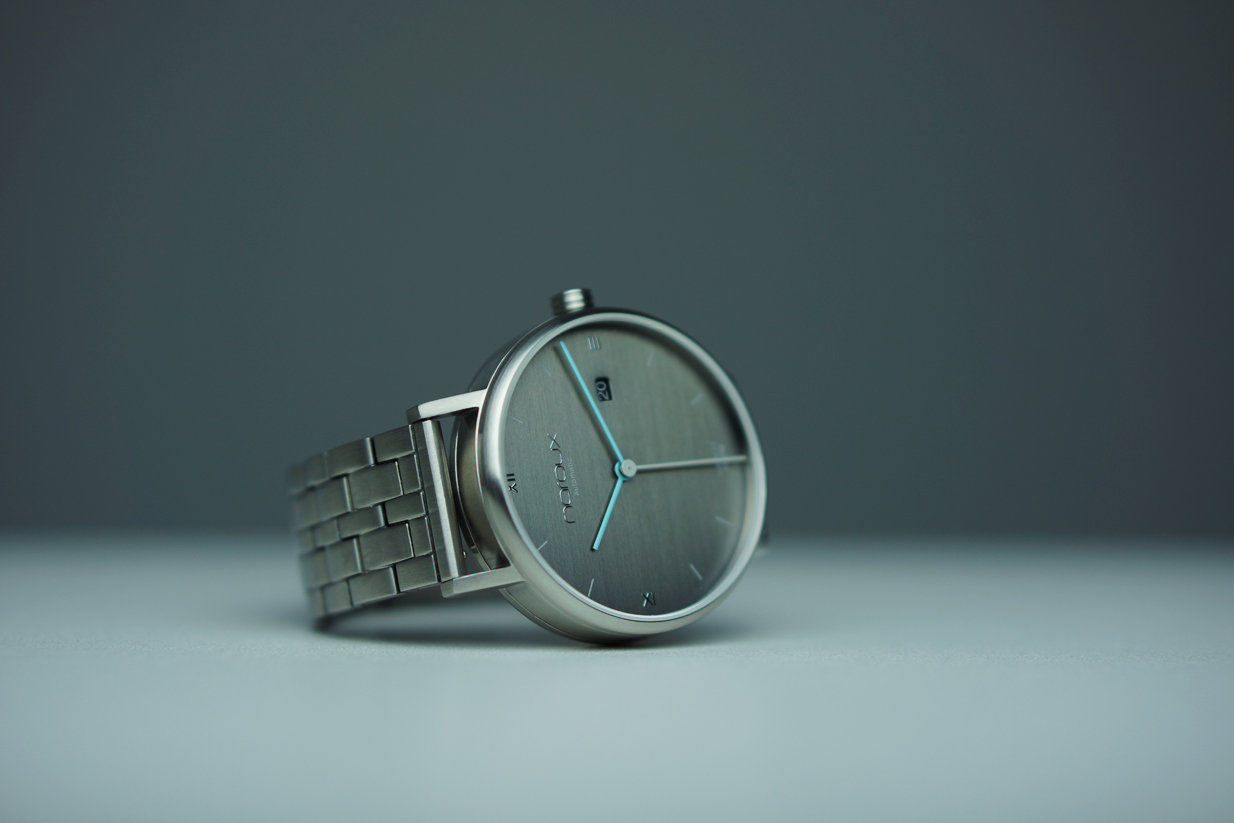 As a result we are proud to present the Maroux GEO series. Made out of 316L stainless steel, featuring the high quality SII NH35A movement and sapphire glass on the front and in the back.
To ensure you can keep your watch safe we included a travel etui.
In addition, with every bracelet, we are providing you our custom bracelet link removal tool for an easy adjustment of the bracelet.
As a special highlight, we designed a wristband, which can be smoothly exchanged, thanks to its quick release. This comfortable premium strap is made in Germany by a manufacturer, who has been in the trade for almost a century. You can choose between a classic leather one, or our alternative option, which is made out of a high quality vegan material.
Our vegan exchange wristbands are
PETA-Approved Vegan
.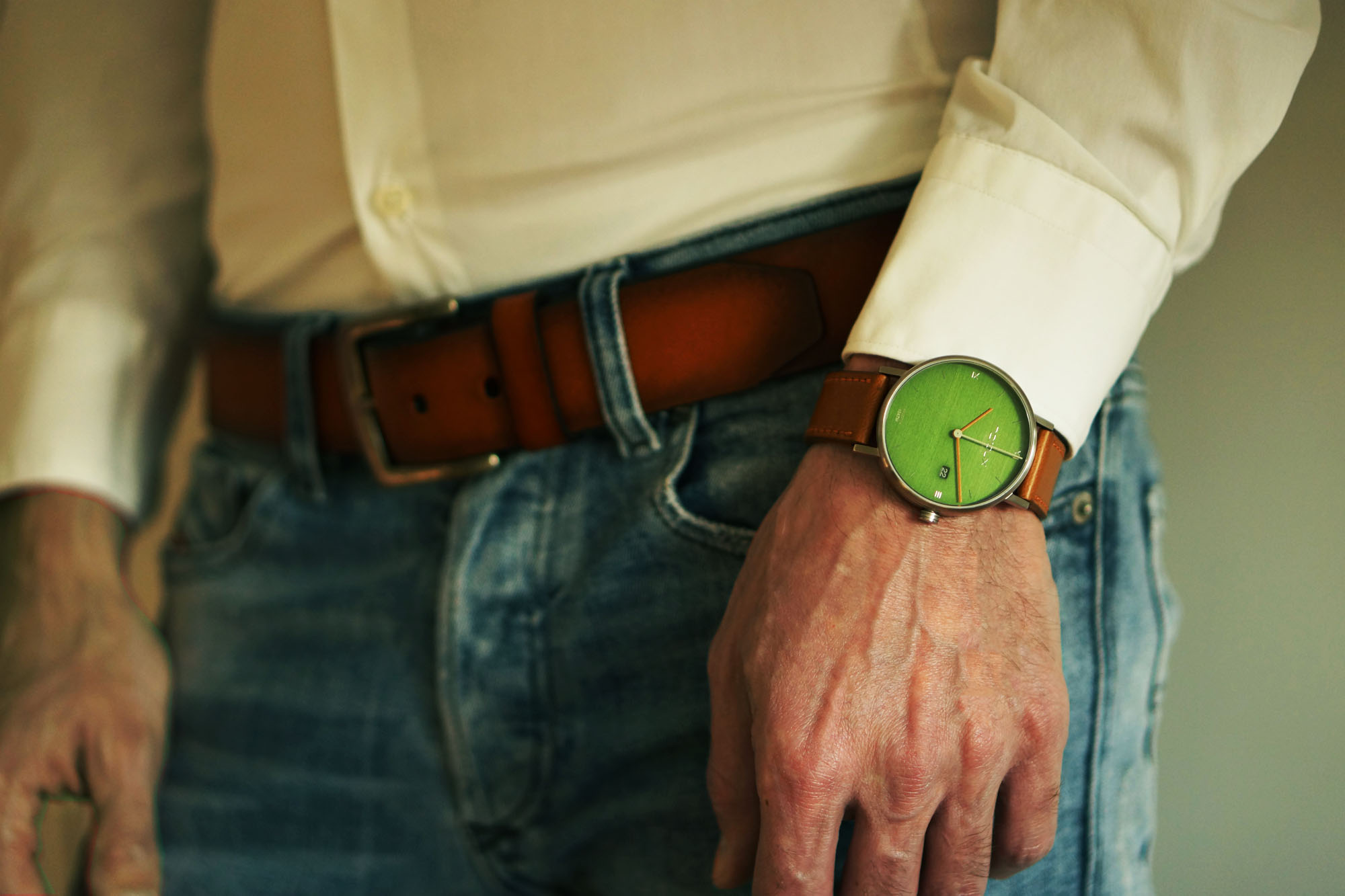 We worked long and hard to create a vibrant design and ensure it can be brought to life from the drawing board, into perfection. We like to compare our design process to the work of an sculpture artist, who starts with an idea and knows the final artwork is within the stone. Step by step coming closer to the masterpiece. We were conducting a variety of tests, reviews, adjustments and checks to ensure that the result matches our expectations.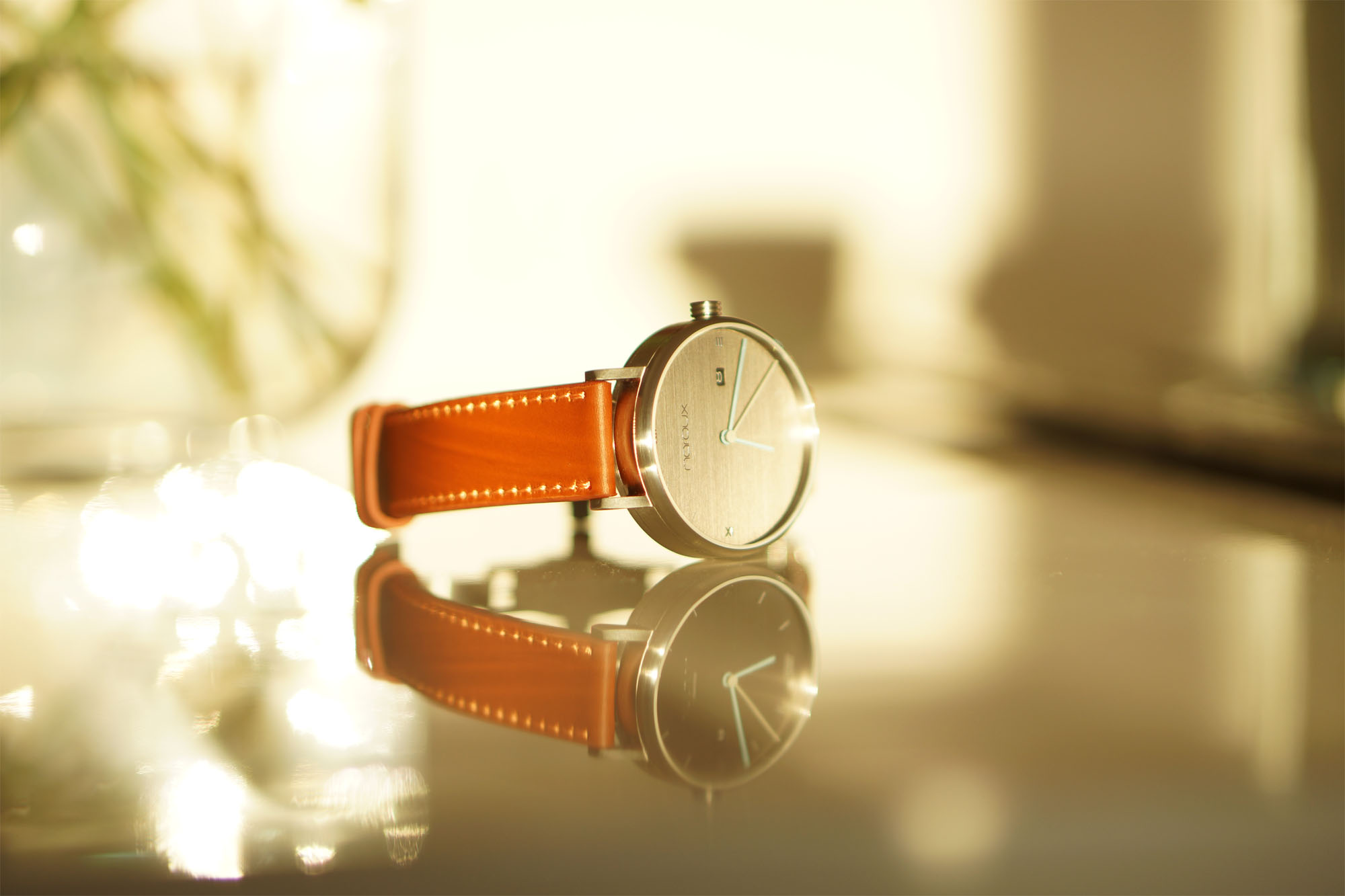 JOIN OUR COMMUNITY
We invite you to like us on
Facebook
, or become part of our community and join us on our Facebook group. The Maroux GEO series is just the beginning. We value your feedback, in regards to our current model and for what's to come. With the Maroux GEO series you will get a high quality timepiece with an elegant and fresh new look.