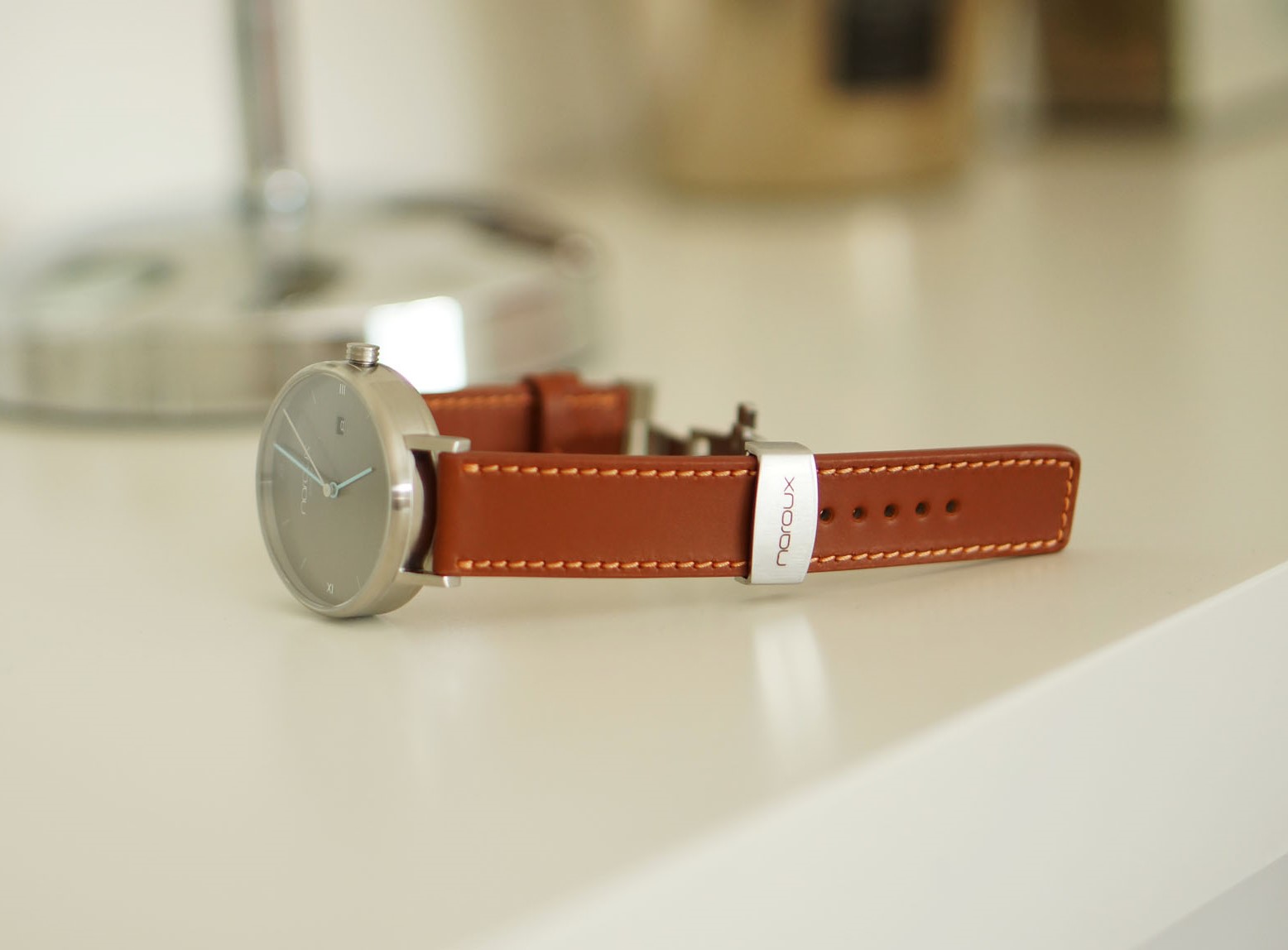 2) maintainance and cleaning information
Fingerprints and other soiling can be removed with a soft cloth.
Please keep in mind that automatic watches are sensitive to shocks and must therefore be protected from shocks and strong shocks (for example from hitting sports, shooting sports, or craftsmen activities).
Please do not wear your watch for swimming in the sea and for showering, or bathing. Salt water, detergents and UV radiation destroy the seals of the glass, floor and crown. If your watch should ever come into contact with these fluids, please rinse the watch immediately with clear water.
3) durability and maintenance of leather or vegan wristbands

As a natural product, even materials such as the high quality leather, we use for our wristbands, or our vegan wristbands will age, once exposed to environmental influences. Therefore, we recommend to remove your watch with a leather or vegan strap before showering or swimming, as this significantly reduces the life of the wristband. Regular care of the strap, however, can protect the material and extend the lifetime of your wristband. The strap can be cleaned with a damp cloth and special cleaner. It is important to let the wristband dry slowly and not expose it to any heat (e.g. hair dryer, heating).