SPECIFICATIONS
Maroux stands for the fusion of durable materials with a distinctive design, which makes our watch a timeless masterpiece and an excellent companion for all occasions. We conceived a watch that should last a lifetime and could be passed on to the next generation.
Its timeless design makes the watch divers and coupled with the custom brushed dial, makes it a truly unique addition to every watch collection.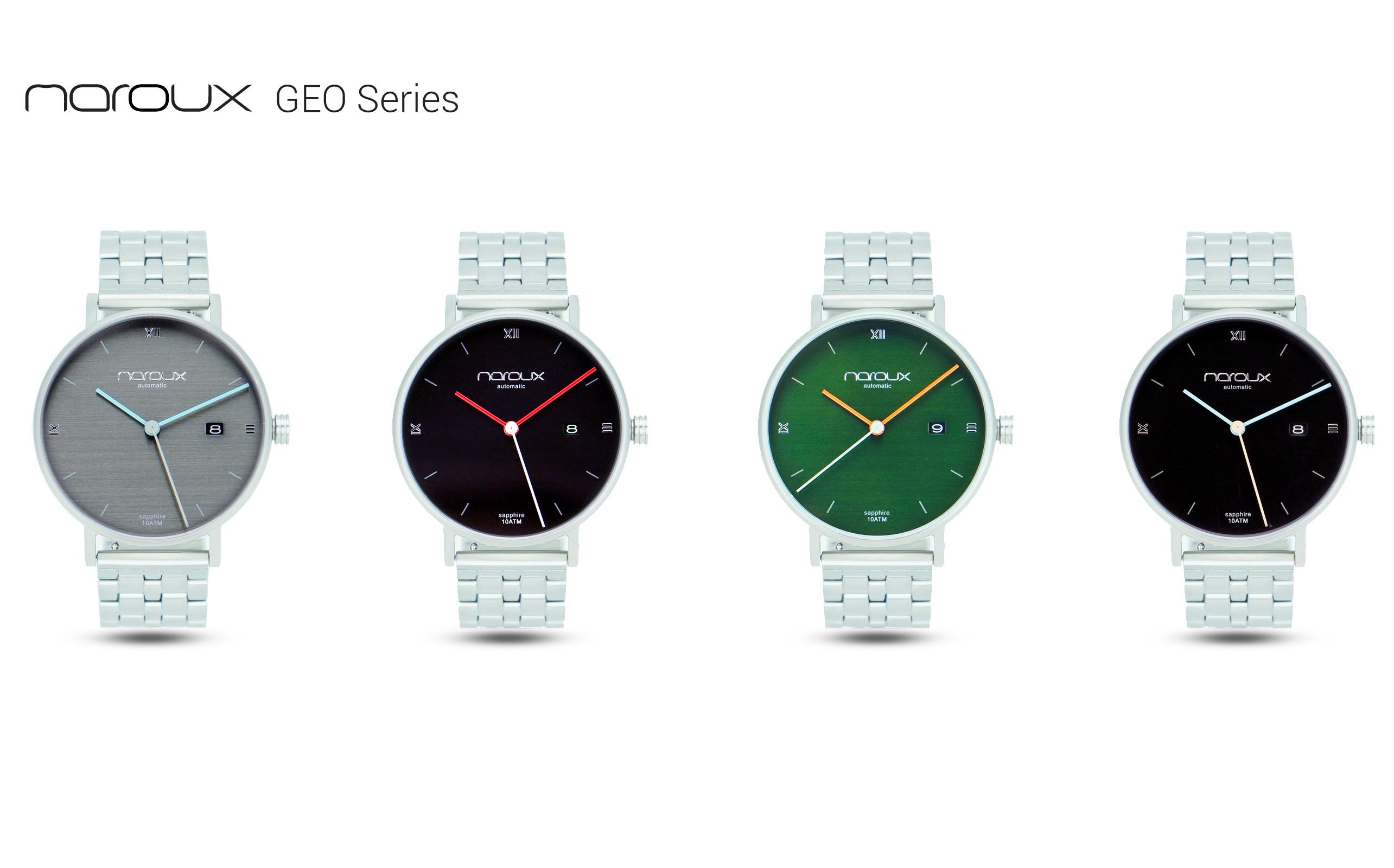 We focused on high quality components, from the movement to the glass, to ensure longevity and combined craftsmanship with a timeless, yet modern design. The result, an eye-catcher everywhere you go, no matter the occasion.
The case, case back, crown and the bracelet are made of 316L stainless steel with a brushed finish. Our custom bracelet, as well as our exchange wristband, are both equipped with a quick release, allowing you to easily exchange them to fit the occasion - no tools required.
COMPONENTS
From the high quality SII NH35A movement with our signature rotor & customized black date to the durable exchange wristband, crafted in Germany and made out of leather, or a high quality vegan material, every single component was carefully selected, to give you something unique and make our vision of something extraordinary come true.
THE CASE
The case is made out of 316L stainless steel with a brushed finish. We chose a threaded case back for extra security, instead of a handful of thin screws, as commonly used by other brands. Each watch features a unique engraved serial number on the case back.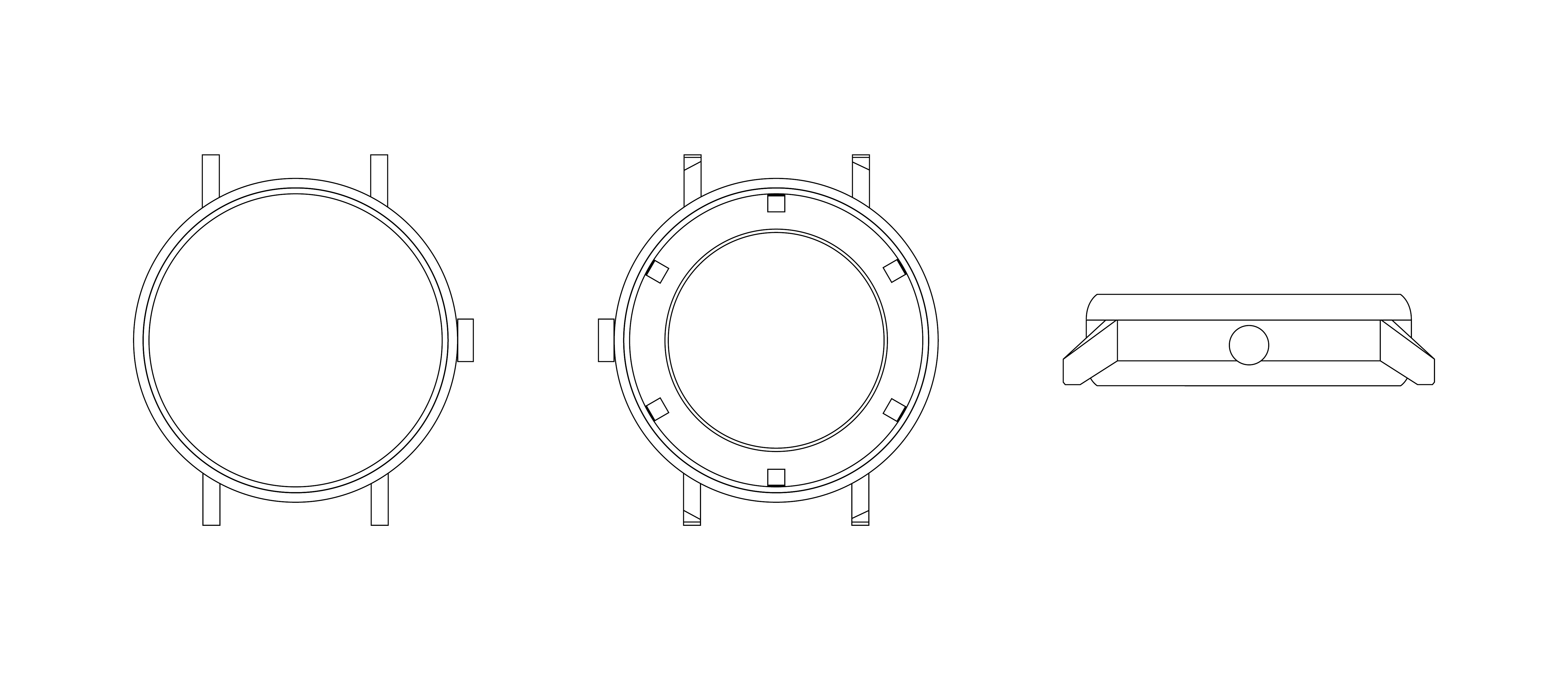 THE CROWN
We designed a screw down crown to ensure maximum quality and water resistance up to 10 ATM according to DIN 8310. In addition, we added two grooves in the crown, to make it hassle-free and enable you to pull it out with ease.
THE DIAL
Each dial is made out of brass and receives a custom brushed finish. The applied brushing technique makes every dial truely unique. The reflections of the surface create a distinct look that can only be captured in it's essence in a picture, you will need to hold the watch in your hands to experience its true beauty.
THE HANDS
Eye-catching colours in an otherwise reduced design create, in correspondence with the dial, each model's character.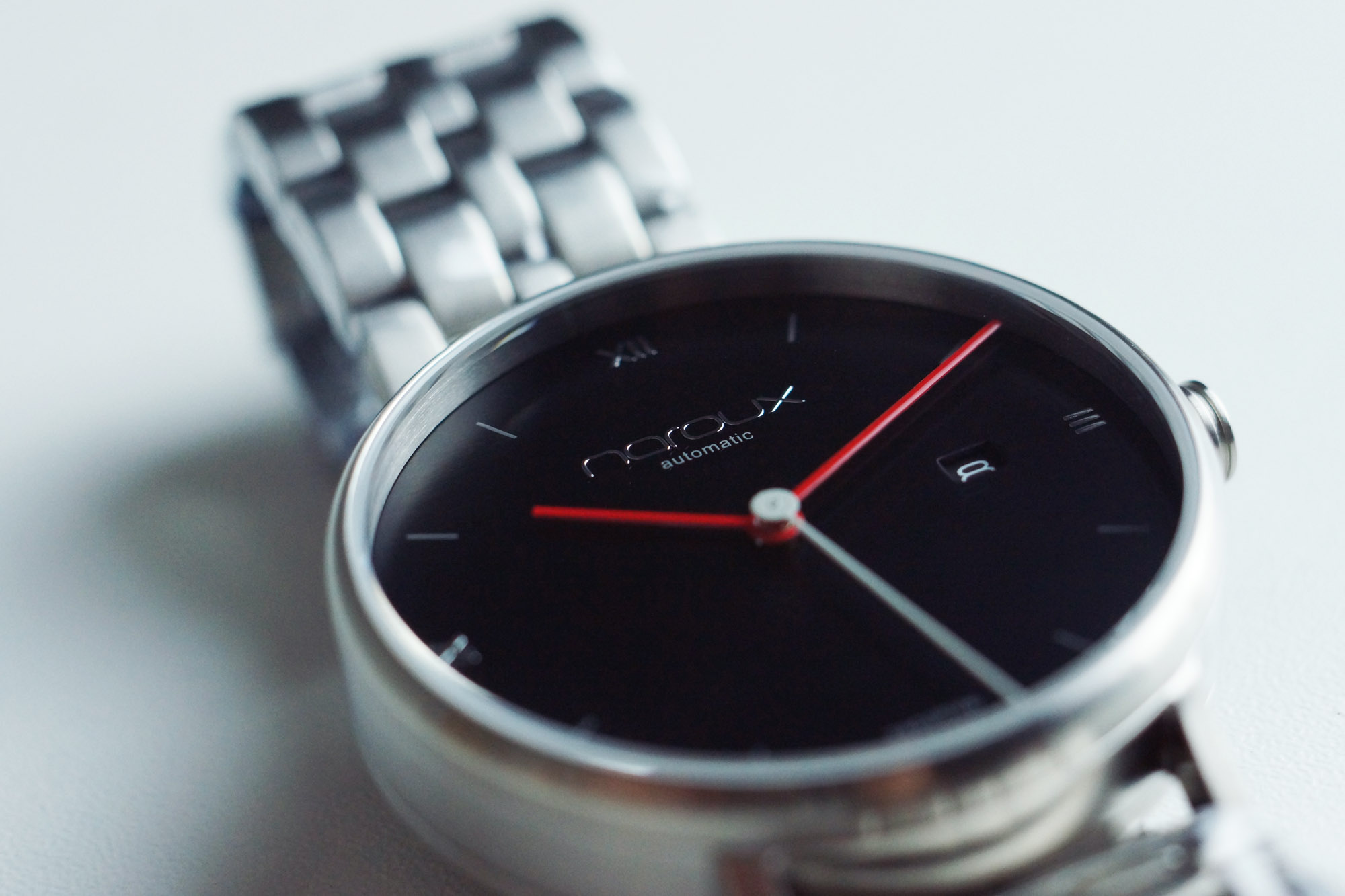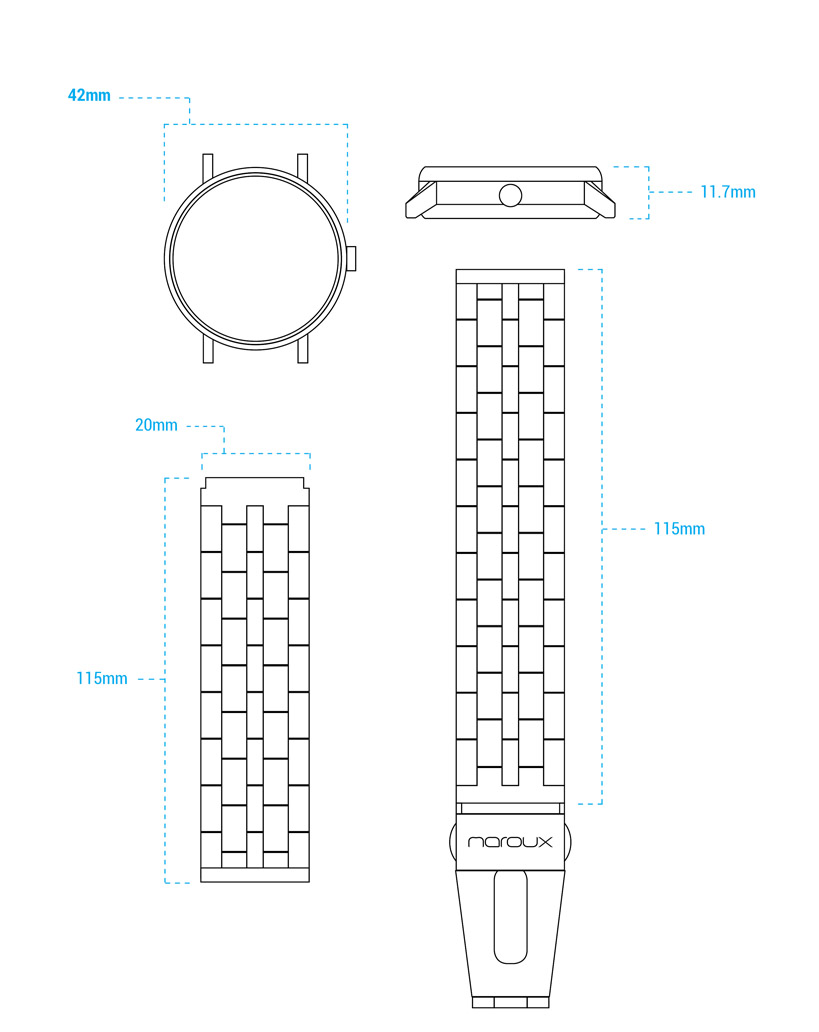 THE GLASS
The glass elements on the front and in the back are made out of sapphire and are therefore extremely scratch resistant. Sapphire is ranked as 9 out of 10 on Mohs' scale of mineral hardness, making our watch more resilient, than watches with a standard mineral glass.
THE MOVEMENT
Behind the rigid sapphire crystal on the case back you will find the heart of the watch. The high quality SII NH35A automatic movement with 24 jewels and a date complication in customized black.